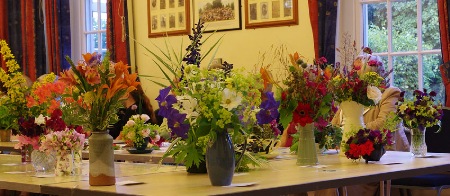 We are a friendly club meeting once a month on Thursday evenings in the Village Hall in Bourn at 7.45pm. A list of dates and meetings is on the Meetings page.

Visitors are welcome to come to any meeting for a £1 fee, annual membership is currently £7

Discounts from certain local garden centres are available to members

The next meeting is on November 2nd when Nigel Start will talk about Pruning.


There is a raffle at every meeting, prizes are brought by members each month. Members with surnames R - S are reminded to bring something in November


A 'Flower of the Month' competition is held between members who bring a flower from their garden, and the speaker will select a winner from the offerings!